The Golden Apple Foundation Jan Jones Service Award is named in honor of the late Jan Jones, who served the Foundation from 1998 – 2013. Jan joined the Board of Directors in 2006 and served as Vice President of Awards and Recognition.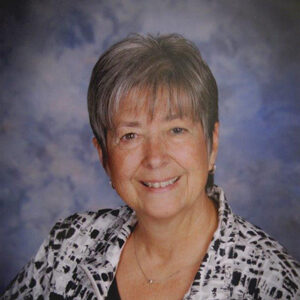 When Jan passed away in July 2013, the Foundation renamed its educational service award in recognition of her service and commitment. Jan was a tireless advocate for excellence in local education. After retiring from a successful teaching career, Jan inspired others by continuing to fight for and affect the education of our community's children. She instructed future teachers as a Rockford University adjunct professor, mentored community educators and activists and participated in such education service organizations as Rockford Promise, Alignment Rockford and Golden Apple Foundation.
The 2023 Golden Apple Foundation Jan Jones Service Award will be presented to an individual, couple, organization, or business for demonstrating a deep commitment to Excellence in Education in Winnebago and/or Boone County through volunteerism. The nominees will be considered based on this criteria:
Recipient will be considered for volunteer work in fields relating to education or additional fields that serve teachers, students and schools.
Recipient will have exhibited a deep commitment to excellence in education in Winnebago and/or Boone county.
Nominations must be received by 5 p.m. Monday, March 13, 2023. The Jan Jones Service Award Recipient will be recognized at the annual Excellence in Education Banquet.
Contact Jennifer Stark at jennifer@goldenappleofrockford.com or 779-210-2991 with questions.
Jan Jones Service Award Recipients
Congratulations to Lori Beach-Grass on receiving the Jan Jones Service Award.
Jan Jones Service Award Past Recipients
Recipients of the Jan Jones Service Award date back to 2005. View the recipient archive here >