Outstanding principals inspire excellent teachers and create a positive learning environment essential for the culture of a successful school. Golden Apple Foundation recognizes one exceptional principal each year with the Outstanding Principal Award and $1,000 to be used at his or her school.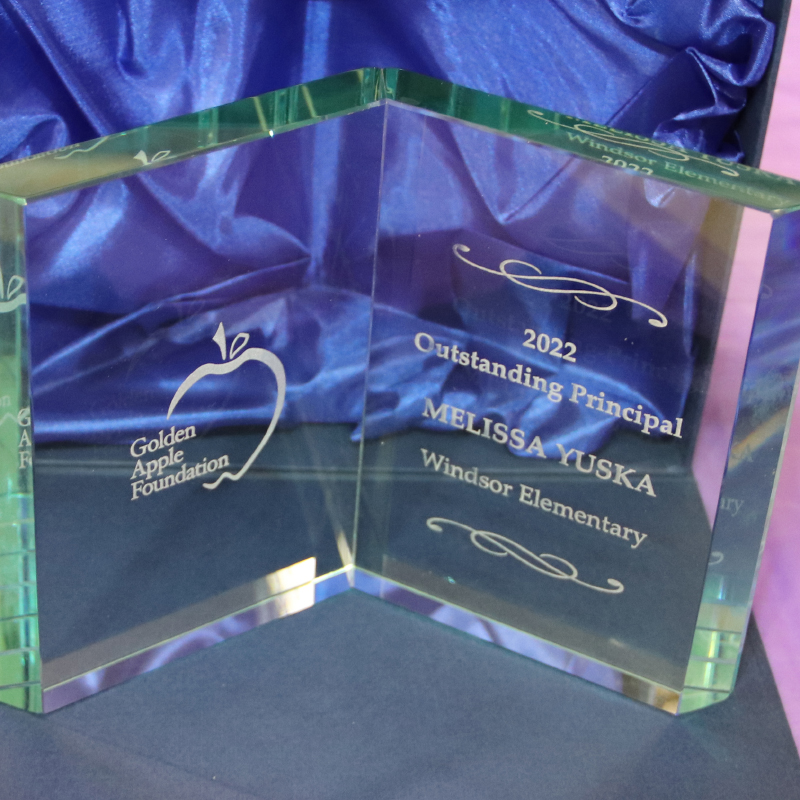 All Winnebago and Boone county public and ISBE-recognized non-public school teachers, administrators and parents are encouraged to nominate a principal they consider worthy of this prestigious award. Nominated principals exemplify best practices and leadership abilities according to this criteria:
A commitment to positive student achievement and development
Professional growth and leadership development among teachers
A positive learning climate and sense of community in his or her school
A minimum of five years of experience as an administrator and in good standing within his or her district
The recipient of the award is notified through a surprise presentation in his or her school and is recognized at the spring Excellence in Education banquet.
Primary and secondary school principals are eligible for the 2023 Outstanding Principal Award. Nominations must include a letter of support from a teacher within the building and/or from a parent of a student.
Past Principal Award Recipients
Melissa Yuska was hired as principal on June 24, 2019. She previously served as the assistant principal at Windsor and Olson Park Elementary Schools. Before that, she was a supervisor of special education…
Erin taught first grade in the Rockton District from 2006-2015. From 2015-2016, she was Assistant Principal of Rockford Public Schools' Creative and Performing Arts Academy/ Gifted Academy.
As an Eagle Scout, a high school science teacher (1988-1996) and a principal (1995-2019), Eric Flohr has always set and achieved goals. One of Flohr's goals is for teachers to be there 100% for the students and to always provide them their best.