This year, Golden Apple Foundation broke with tradition and selected six instead of five teachers to receive the coveted Golden Apple award because of a very close tie.
The six recipients are Emily Daub who teaches Kindergarten at Ellis Elementary in Rockford, Crystal Ellis who teaches third grade at Stone Creek School in Roscoe, Mallori Sage who teaches third grade at Whitehead Elementary in Rockford, Sarah Shoevlin who teaches third grade at Prairie Hill Elementary in South Beloit, Miranda Thompson, who teaches Kindergarten at Donald C. Parker Early Education Center in Machesney Park and Addie Wilson who teaches second grade at Thurgood Marshall Elementary in Rockford.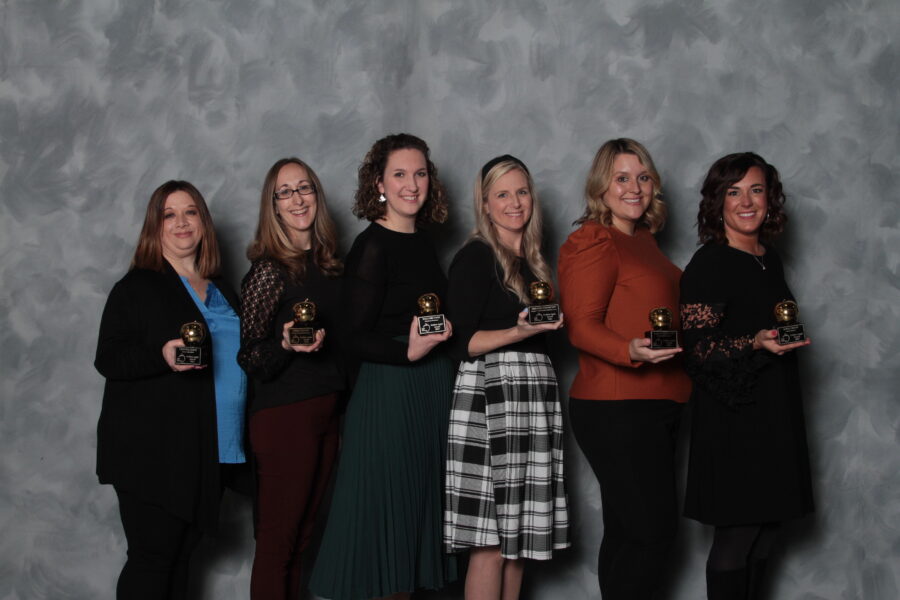 Each Golden Apple award-winning teacher will receive a cash award, a professional development stipend, a laptop computer compliments of Entré Computer Solutions and a Rockford University scholarship. They will be honored at the spring banquet April 28, 2023, at the Tebala Event Center and will be inducted into the Golden Apple Teacher Academy at a later date.
Congratulations to these excellent educators!